Patriots Monday: Return of the King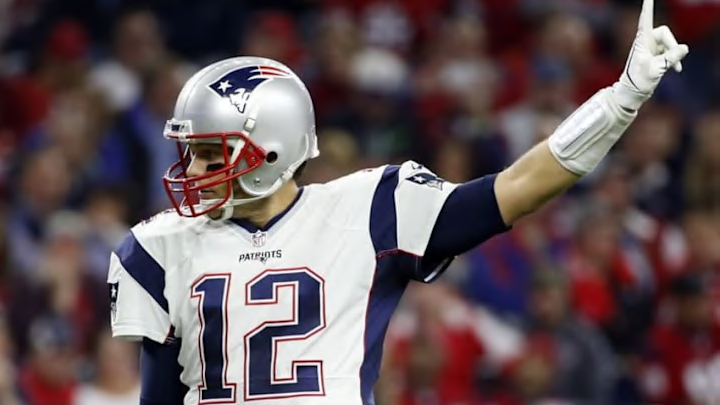 Mandatory Credit: Kevin Jairaj-USA TODAY Sports /
Ladies and gentlemen of Patriots Nation, Tom Brady is back.
Like MacArthur on the shores of the Philippines, the four-time Super Bowl winner makes his triumphant return Monday. It's the first time he's been in the locker room since the preseason, and right on cue for a team that showed on Sunday how desperately it needs him.
It's been a tale of two players under center through four games. Behind door number one, we have Jimmy Garoppolo, the third-year quarterback, first-time starter who seemed poised to assert himself as a rising star before going down in Week 2 to injury. Garoppolo displayed a solid grasp of the offense and his style meshed well with team's playmakers. The winds of change seemed to be stirring in Foxborough. Whispers of life without Brady began to grow louder, but Dolphins linebacker Kiko Alonso silenced them in cruel fashion with a crushing hit to Garoppolo that left him with a sprained AC joint, and Patriots Nation pondering just how nasty a hand fate had dealt them.
Those worries were assuaged, albeit temporarily, when rookie quarterback Jacoby Brissett stepped out of door number two, admirably filling in for Garoppolo in a 27-0 dismantling of the Houston Texans on Sept. 22—a game in which he electrified the crowd at Gillette Stadium with a 27-yard touchdown scamper that Brady, while deceptively nimble at times, could not have churned out on his most athletic day.
Live Feed
20 best quarterback seasons in NFL history /
FanSided
Cue the overreactions. The Patriots are going to go 4-0 without Brady. He is a system quarterback. Belichick can win with anyone.
A day removed from an offensive performance that can only be described as putrid, such declarations seem silly in retrospect. For all his insufferable hubris, Rex Ryan is still one of the best defensive minds in the NFL, and he exposed Jacoby Brissett exactly for who he is—a rookie third-stringer that's simply out of his depth. Brady he is not.
That brings us to today. From a rose-colored point of view, the Patriots have been strangely fortunate to have experienced such a horrid quarterback roulette to open the year. If Garoppolo had continued producing at a high level, would the story perhaps be less about Brady's homecoming and more about his potential successor? The media loves a good quarterback controversy, and four games of Jimmy Garoppolo in relative command of the Patriots offense would no doubt have fanned those flames.
Garoppolo's injury (and Brissett's inexperience) put such questions to bed. Brady returns now free of distraction, and with the luxury of helming a team that somehow managed to go 3-1 without him, but showed in the process that it still utterly needs him.
Back in the saddle, Tom Brady can finally get down to doing what he does best—keeping the focus on football.