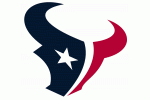 1. Houston Texans
Johnny Manziel
Quarterback, Texas A&M
I saw nothing from any of the quarterbacks in the Combine to change my mind here. Manziel is the best quarterback in this draft.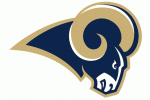 2. St. Louis Rams (from Washington)
Greg Robinson
Offensive Tackle, Auburn
Robinson wowed with his athletic skills in Indianapolis, running 4.92 40 yard dash, second best among offensive lineman.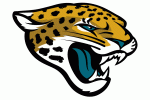 3. Jacksonville Jaguars
Blake Bortles
Quarterback, Central Florida
Bortles was the only high profile quarterback to throw at the Combine, and I think he helped his case with his performance.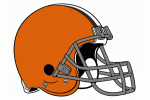 4. Cleveland Browns
Teddy Bridgewater
Quarterback, Louisville
Getting Bridgewater would be a steal for a franchise that may be a quarterback away from the playoffs.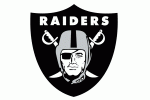 5. Oakland Raiders
Jadeveon Clowney
Defensive End, South Carolina
Clowney is ridiculously talented, and if he can put it all together, he will be a special football player.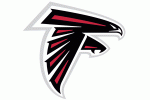 6. Atlanta Falcons
Khalil Mack
Outside Linebacker, Buffalo
Mike Mayock thinks Mack could go number one in this year's draft. I wouldn't go that far, but the dude has skills. He will make an immediate impact with the Falcons.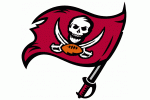 7. Tampa Bay Buccaneers
Sammy Watkins
Wide Receiver, Clemson
Watkins is easily the best receiver in the draft, and regardless of who Tampa's quarterback ends up being, Watkins will instantly up their offensive production.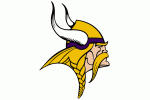 8. Minnesota Vikings
Derek Carr
Quarterback, Fresno State
Going with need over value here. Carr probably isn't worth taking at the eight slot, but Minnesota desperately needs a signal caller.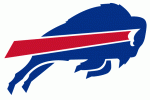 9. Buffalo Bills
Jake Matthews
Offensive Tackle, Texas A&M
If E.J. Manuel is the future of this franchise, he will need someone protecting him.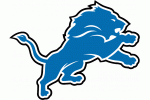 10. Detroit Lions
Mike Evans
Wide Receiver, Texas A&M
If Evans is available, Detroit would be wise to snatch him up. Between him and Calvin Johnson, the Lions receiving core would be among the best in football.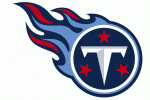 11. Tennessee Titans
Anthony Barr
Outside Linebacker, UCLA
Barr's has an immense amount of talent, but he is raw. Tennessee will need to groom him into a good defensive football player.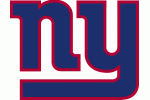 12. New York Giants
Darqueze Dennard
Cornerback, Michigan State
Justin Gilbert may be more athletic, but Dennard is the best cover corner in this draft.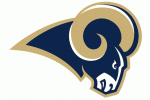 13. St. Louis Rams
Eric Ebron
Tight End, North Carolina
Sam Bradford needs weapons to improve, and Ebron is hands down the best tight end this year.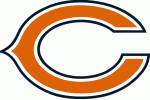 14. Chicago Bears
Louis Nix III
Defensive Tackle, Notre Dame
Chicago ranked 32nd in the league in run defense last year, largely due to their horrible defensive tackle play. Nix should help, as he was a great run stopper in college.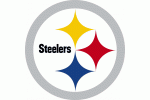 15. Pittsburgh Steelers
Taylor Lewan
Offensive Tackle, Michigan
The only guy faster than Greg Robinson among offensive lineman at the combine was Lewan. His athleticism alone will help the Steelers.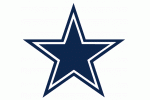 16. Dallas Cowboys
Justin Gilbert
Cornerback, Oklahoma State
Gilbert has all the athletic skills in the world, but his technique still needs some work.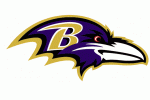 17. Baltimore Ravens
Brandin Cooks
Wide Receiver, Oregon State
Cooks blazed by all of the receivers at the Combine, running a 4.33 40 yard dash.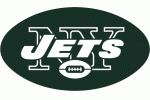 18. New York Jets
Marqise Lee
Wide Receiver, USC
Geno Smith (or Michael Vick) needs to have quality offensive weapons to challenge the Patriots for the division crown.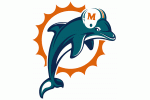 19. Miami Dolphins
Cyrus Kouandjio
Offensive Tackle, Alabama
Kouandjio isn't the best pass blocker, but his overpowering run blocking makes him a worthy selection.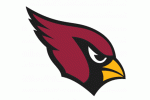 20. Arizona Cardinals
Kony Ealy
Defensive End, Missouri
The rich get richer here, as one of the best pass rushing teams in the league adds another guy that can get after the quarterback.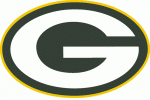 21. Green Bay Packers
Calvin Pryor
Safety, Louisville
Green Bay ranked 24th in the NFL in pass defense in 2013. Calvin Pryor won't completely fix that stat, but he sure will help.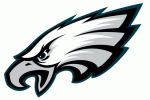 22. Philadelphia Eagles
C.J. Mosley
Linebacker, Alabama
Offense isn't a problem in Philadelphia, but defense is. Mosley will be given a tough chore here, as he will be handed one of the worst defensive groups in football.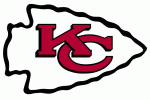 23. Kansas City Chiefs
Kyle Fuller
Cornerback, Virginia Tech
The Chiefs defense completely fell apart at the end of 2013, and a lot of the blame can be placed on the shoulder's of the secondary. Kyle Fuller is extremely underrated as a cover corner, and he would be a solid pickup for Kansas City.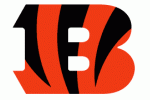 24. Cincinnati Bengals
Aaron Donald
Defensive Tackle, Pittsburgh
Grabbing Donald the 24th pick is an absolute steal for Cincinnati.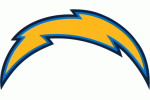 25. San Diego Chargers
Kyle Van Noy
Outside Linebacker, BYU
San Diego's front seven played well late in the year, but they still need some help.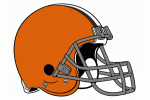 26. Cleveland Browns (from Indianapolis)
Odell Beckham Jr.
Wide Receiver, LSU
New quarterback? Might as well add to his new receiving corps as well.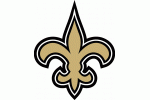 27. New Orleans Saints
Ha Ha Clinton-Dix
Safety, Alabama
The Saints physical defenses gets even more physical with the addition of Clinton-Dix.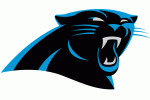 28. Carolina Panthers
Zach Martin
Offensive Guard, Notre Dame
With the recent retirement of Jordan Gross, offensive line becomes a priority for the Panthers.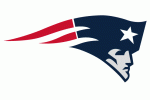 29. New England Patriots
Jace Amaro
Tight End, Texas Tech
Nothing new here. I think Amaro should be the guy in New England.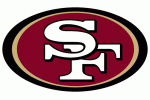 30. San Francisco 49ers
Timmy Jernigan
Defensive Tackle, Florida State
The Niners could use some youth infused into their aging front four.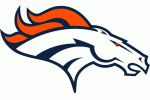 31. Denver Broncos
Bradley Roby
Cornerback, Ohio State
Denver's secondary was awful all year long in 2013, and Roby is one of the best corners in this year's draft class.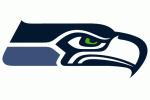 32. Seattle Seahawks
Kelvin Benjamin
Wide Receiver, Florida State
You can't count on Percy Harvin to be healthy every game of the season, so Seattle should stock up on big, talented receivers like Benjamin.
Tags: New England Patriots NFL Draft NFL Mock Draft NFL Scouting Combine