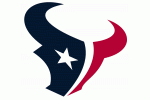 1. Houston Texans
Johnny Manziel
Quarterback, Texas A&M
The Scouting Combine may alter this top selection, but as of right now, I see no reason why Manziel won't be the top pick.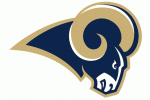 2. St. Louis Rams (from Washington)
Jake Matthews
Offensive Tackle, Texas A&M
Sam Bradford needs time to throw the ball, and Matthews is a guy that will help keep defenders off of his back.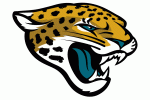 3. Jacksonville Jaguars
Blake Bortles
Quarterback, Central Florida
With this pick, I think the Jaguars go with Bortles, a guy with a lot of potential. But at the same time, he has a lot of things to work on, as he gets ready for his first NFL season.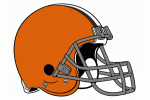 4. Cleveland Browns
Teddy Bridgewater
Quarterback, Louisville
Bridgewater may be the safest quarterback to pick in this draft, and the top need for Clevelend is a signal caller.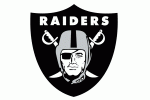 5. Oakland Raiders
Jadeveon Clowney
Defensive End, South Carolina
Clowney is a once in a generation talent, and Oakland simply can't pass up on him.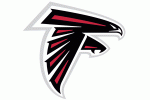 6. Atlanta Falcons
Khalil Mack
Outside Linebacker, Buffalo
There is a lot of problems with these Falcons, but fixing their defense should be at the top of their list.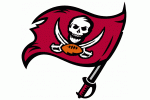 7. Tampa Bay Buccaneers
Kony Ealy
Defensive End, Missouri
Tampa Bay already has a strong front seven, but you can never have enough pass rushing talent in today's NFL.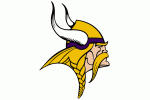 8. Minnesota Vikings
Derek Carr
Quarterback, Fresno State
Carr at number eight may be a reach, but Minnesota desperately needs a quarterback. Carr has a great arm, but he still has quite a few questions to answer, as the draft approaches.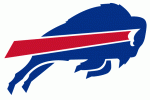 9. Buffalo Bills
Sammy Watkins
Wide Receiver, Clemson
By adding Watkins, the Bills will instantly boast one of the most explosive offensive groups in football.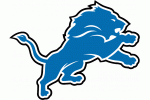 10. Detroit Lions
Darqueze Dennard
Cornerback, Michigan State
Detroit needs someone to anchor their secondary, and Dennard is the best cover corner in this year's draft class.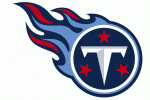 11. Tennessee Titans
Kelvin Benjamin
Wide Receiver, Florida State
Kelvin Benjamin's size will give the Titans a much needed boost in the passing game.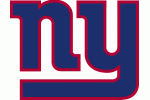 12. New York Giants
Anthony Barr
Outside Linebacker, UCLA
The Giants are known for their pass rushing prowess, and Barr certainly has the potential to add to that legacy.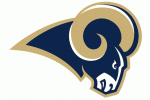 13. St. Louis Rams
Justin Gilbert
Cornerback, Oklahoma State
The Rams' defense is extremely underrated, but they need some help in the secondary.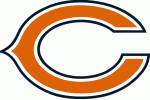 14. Chicago Bears
Timmy Jernagin
Defensive Tackle, Florida State
Chicago's run defense ranked 32nd in the league last year, and a big part of that was the lack of talent in the middle. The addition of Jernagin will hopefully begin the process of solidifying a once strong unit.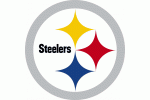 15. Pittsburgh Steelers
Greg Robinson
Offensive Tackle, Auburn
Greg Robinson is one of the best tackles in the draft, and the Steelers can always afford to take a tackle to help protect Big Ben.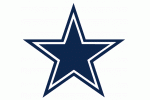 16. Dallas Cowboys
David Yankey
Offensive Guard, Stanford
According to Mike Mayock, Yankey is the best center in this year's draft. Protecting Tony Romo is one of the most important things the Cowboys have to do, and adding Yankey will help them in that area.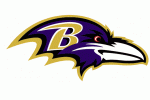 17. Baltimore Ravens
Mike Evans
Wide Receiver, Texas A&M
Torrey Smith needs help on the outside. If Baltimore were to select Evans, their receiving corps would be one of the biggest in the NFL (which is a good thing).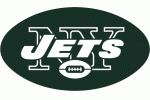 18. New York Jets
Marqise Lee
Wide Receiver, USC
Geno Smith needs weapons, and Lee is the best receiver remaining on the board.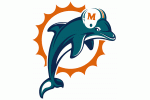 19. Miami Dolphins
Taylor Lewan
Offensive Tackle, Michigan
The Dolphins need to go offensive line in every single round of this year's draft.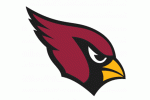 20. Arizona Cardinals
Eric Ebron
Tight End, North Carolina
Ebron is easily the best tight end prospect this year, and his complete skill set will help Carson Palmer's offense in 2014.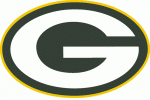 21. Green Bay Packers
Ra'Shede Hageman
Defensive Tackle, Minnesota
The Packers may lose B.J. Raji this offseason, which would leave the middle of their defense exposed. Hageman may be able to help close that opening.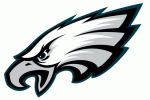 22. Philadelphia Eagles
C.J. Mosley
Linebacker, Alabama
C.J. Mosley will have to step in and try to save the 29th ranked defense in the league.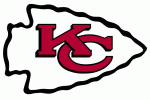 23. Kansas City Chiefs
Jason Verrett
Cornerback, TCU
When healthy, the Chiefs have a scary front seven. But the back end is far from stellar. Adding a cornerback here would be wise.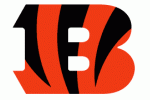 24. Cincinnati Bengals
Brandin Cooks
Wide Receiver, Oregon State
A.J. Green is one of the best receivers in football, but he needs some buddies. Maybe Cooks will be enough to help Andy Dalton get over the hump, and win a playoff game.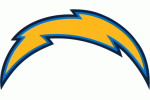 25. San Diego Chargers
Davante Adams
Wide Receiver, Fresno State
Phillip Rivers played a phenomenal 2013 season, but he needs more weapons. The addition of Adams could lead Rivers to an even bigger 2014 campaign.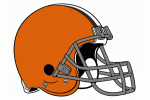 26. Cleveland Browns (from Indianapolis)
Bradley Roby
Cornerback, Ohio State
If Roby can capitalize on his talent, Cleveland may finish 2014 with the best defense in all of football.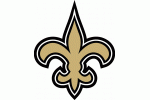 27. New Orleans Saints
Kyle Van Noy
Outside Linebacker, BYU
An already stout defensive unit gets even better with Van Noy coming into New Orleans.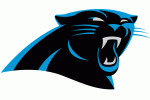 28. Carolina Panthers
Zack Martin
Offensive Tackle, Notre Dame
Carolina has bigger needs, but you can't pass up on a guy as talented as Martin when he has slid all the way down to pick 28.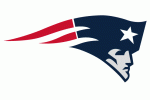 29. New England Patriots
Jace Amaro
Tight End, Texas Tech
Nothing new here. Amaro's unique physical skills will help elevate the New England offense back to the top of the NFL (assuming Gronk comes back healthy).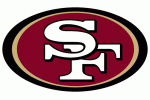 30. San Francisco 49ers
Louis Nix III
Defensive Tackle, Notre Dame
The Niners have a strong defensive front, but Nix III is a special run stopper, and just about every team in the NFL could use a player of his caliber.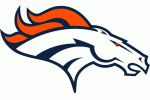 31. Denver Broncos
Cyrus Kouandjio
Offensive Tackle, Alabama
Denver must protect Peyton Manning, and Kouandjio is a steal at pick 31.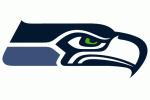 32. Seattle Seahawks
Aaron Donald
Defensive Tackle, Pittsburgh
The Seahawk secondary is one of the best units in the history of the NFL. But their defensive line, specifically the middle, needs to be improved.
Tags: Jace Amaro Johnny Manziel Mock Draft New England Patriots NFL Draft