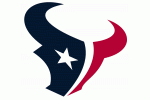 1. Houston Texans
Johnny Manziel
Quarterback, Texas A&M
Houston needs a quarterback, and as of right now, I think Manziel is the most talented signal caller in the draft.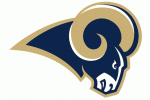 2. St. Louis Rams (from Washington)
Jake Matthews
Offensive Tackle, Texas A&M
Matthews should help protect Sam Bradford, who St. Louis expects to keep them in competition with the Niners, and the Seahawks.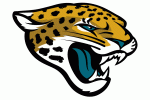 3. Jacksonville Jaguars
Teddy Bridgewater
Quarterback, Louisville
Jacksonville has a lot of problems, but quarterback is at the top of the list. Bridgewater has star potential, which is something the Jaguars have to like.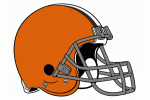 4. Cleveland Browns
Blake Bortles
Quarterback, Central Florida
I am not totally sold on Bortles, but the Browns are in disarray as a franchise, and they definitely seem like they would pick need over talent in this year's draft.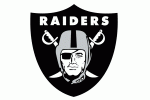 5. Oakland Raiders
Jadeveon Clowney
Defensive End, South Carolina
Clowney is easily the best defensive player in the draft, and Oakland could use his type of talent.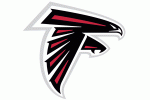 6. Atlanta Falcons
Kony Ealy
Defensive End, Missouri
Retooling that defense should be a top priority for Atlanta, and Ealy is a guy that has a huge upside as a pass rusher.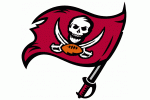 7. Tampa Bay Buccaneers
Trent Murphy
Defensive End, Stanford
The rich get richer here. Tampa already has a solid defense, and the addition of Murphy makes them even better.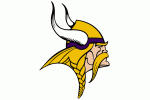 8. Minnesota Vikings
Derek Carr
Quarterback, Fresno State
Again, I think this is a situation where the Vikings pick need over talent, which is an incredibly risky game.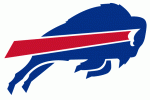 9. Buffalo Bills
Sammy Watkins
Wide Receiver, Clemson
By bringing in Watkins, the Bills give E.J. Manuel one of the best offensive skill groups in the NFL.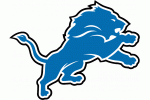 10. Detroit Lions
Kelvin Benjamin
Wide Receiver, Florida State
The Lions need a big receiver to take some pressure off of Calvin Johnson, and the 6'5 Benjamin could be that guy.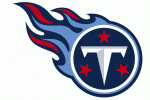 11. Tennessee Titans
Anthony Barr
Outside Linebacker, UCLA
Anthony Barr has a lot of raw talent, and the Titans need that type of talent to be infused into their defense.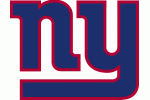 12. New York Giants
Darqueze Dennard
Cornerback, Michigan State
Having a good secondary is critical in today's NFL, and grabbing Dennard, the best cover corner in the draft, is a good start to achieving that for New York.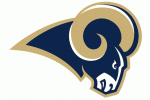 13. St. Louis Rams
Khalil Mack
Outside Linebacker, Buffalo
The Rams defense is already pretty damn good, and they get even better with this pick. St. Louis is slowly building a defense that might be able to rival the Niners' unit, and maybe even the Seahawks' group.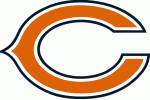 14. Chicago Bears
Aaron Donald
Defensive Tackle, Pittsburgh
The Bears had the worst run defense in the league last year, so selecting a defensive tackle would be a wise thing for them to do.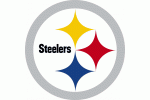 15. Pittsburgh Steelers
Greg Robsinson
Offensive Tackle, Auburn
Pittsburgh could always use more talent on the offensive line, and getting Robinson at pick 15 is a steal.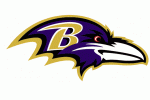 16. Baltimore Ravens
Antonio Richardson
Offensive Tackle, Tennessee
Joe Flacco needs time to produce, and Richardson certainly helps that cause.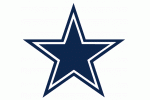 17. Dallas Cowboys
Louis Nix III
Defensive Tackle, Notre Dame
Dallas' run defense was ranked 27th in the league in 2013, but the addition of Louis Nix III will go a long way towards fixing that ranking.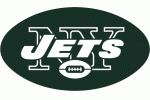 18. New York Jets
Mike Evans
Wide Receiver, Texas A&M
The Jets have to add as many offensive weapons as they can, because Geno Smith really struggled without anybody to throw to last year.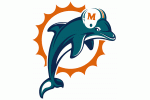 19. Miami Dolphins
Taylor Lewan
Offensive Tackle, Michigan
Miami needs to just draft an offensive lineman in every round this year.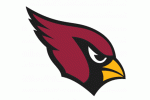 20. Arizona Cardinals
Bradley Roby
Cornerback, Ohio State
Arizona's defense is good, but Patrick Peterson is all alone in the defensive backfield. Adding Roby will take some pressure off of him.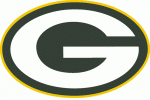 21. Green Bay Packers
Eric Ebron
Tight End, North Carolina
Giving one of the best quarterbacks in the game an explosive offensive weapon is never a bad idea.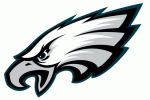 22. Philadelphia Eagles
C.J. Mosley
Linebacker, Alabama
Philadelphia's offense is fine. Where they need help is on the defensive side of the ball. Mosley is one of the best overall defenders in the 2014 class.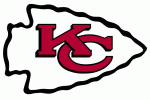 23. Kansas City Chiefs
Marqise Lee
Wide Receiver, USC
Giving Dwayne Bowe a partner on the outside could take this offense to new heights.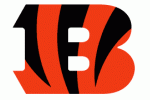 24. Cincinnati Bengals
Lamarcus Joyner
Safety, Florida State
Cincinnati could go in a lot of different directions with this pick, but Joyner is a talented guy that will improve an already stout Bengal defense.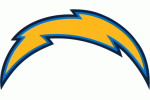 25. San Diego Chargers
Kyle Van Noy
Outside Linebacker, BYU
San Diego's front seven played well at the end of the year, but they still need some talent up front. Van Noy had a good career at BYU, and I think he could continue to be productive with the Chargers.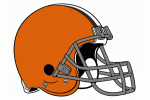 26. Cleveland Browns (from Indianapolis)
Jason Verrett
Cornerback, TCU
Joe Haden is a top five cornerback in the NFL, but Cleveland lacks another great corner. Verrett doesn't have Haden-type ability, but he is a pretty damn good defender.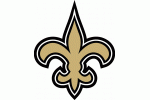 27. New Orleans Saints
Justin Gilbert
Cornerback, Oklahoma State
Gilbert not only will help the Saints defensive backfield, but he will help their kickoff return unit as well. He totaled six kickoff returns for touchdowns in his career at Oklahoma State.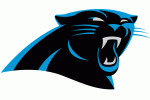 28. Carolina Panthers
Odell Beckham Jr.
Wide Receiver, LSU
Cam Newton needs more weapons to throw to. His defense carried him in 2013, but if Carolina wants to advance to get to the big game, Newton needs more threats around him.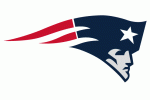 29. New England Patriots
Jace Amaro
Tight End, Texas Tech
I know, this pick came out of nowhere. Completely off the board…(sarcasm). But if Amaro is still there, I think it is the right pick. He gives Tom Brady another mismatch to go with Gronkowski, which could propel the Pats' offense back into the top five.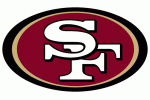 30. San Francisco 49ers
Timmy Jernigan
Defensive Tackle, Florida State
The Niners defense is good, and they would get even better with Jernigan on their side. Already strong front seven becomes lethal.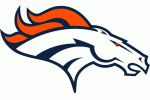 31. Denver Broncos
Kyle Fuller
Cornerback, Virginia Tech
Denver's secondary was bad all of last year, and they will be bad again in 2014. They should load up on defensive backs.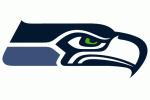 32. Seattle Seahawks
Cyrus Kouandjio
Offensive Tackle, Alabama
Seattle's offensive line wasn't very good in 2013, as far too often Russell Wilson had to make a play outside of the pocket. Kouandjio played great at Alabama (of course, with a first name like that you have to be talented), and he has potential to be good at the next level.
Tags: 2014 NFL Draft Jace Amaro Johnny Manziel New England Patriots NFL Draft NFL Mock Draft