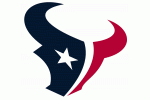 1. Houston Texans
Derek Carr
Quarterback, Fresno State
The Texans are in dire need of a quarterback, and I think that Derek Carr is the best in this year's draft. He has the potential to elevate this franchise back into the playoffs, where they belong.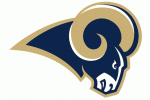 2. St. Louis Rams (from Washington)
Jake Matthews
Offensive Tackle, Texas A&M
Sam Bradford is the future of the Rams, and getting a guy like Matthew to protect him, ensures that he will have the opportunity to be at his best.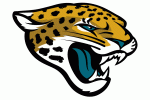 3. Jacksonville Jaguars
Blake Bortles
Quarterback, Central Florida
The Jaguars have been mediocre for a long time, mostly due to their inability to draft a good quarterback. That could change come this April, as I believe that Bortles has the talent to get this team back on track.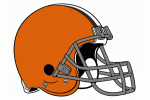 4. Cleveland Browns
Johnny Manziel
Quarterback, Texas A&M
All that is missing from this Browns team, is a quarterback (and a running back). They have an elite defense, they have an explosive wide receiver, but they don't have anybody that can lead this group. Johnny Manziel will be that guy.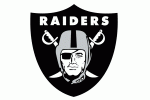 5. Oakland Raiders
Jadeveon Clowney
Defensive End, South Carolina
I know that the Raiders need a signal caller, but Clowney is too talented to pass up. The Raiders haven't done anything right over the last couple of years, specifically on the defensive side of the ball. Drafting Clowney is a good start to getting the black and silver back to league relevance.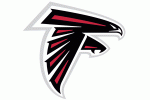 6. Atlanta Falcons
Khalil Mack
Outside Linebacker, Buffalo
The Falcons were the biggest disappointment of the 2013 season, and their problems can't be solved in one pick. But Khalil Mack is a talented pass rusher, who could make a big impact down in Atlanta next season.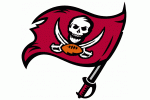 7. Tampa Bay Buccaneers
Anthony Barr
Outside Linebacker, UCLA
Tampa Bay ranked 23rd in the league in sacks last year, which is a big reason why they finished 2013 with a record of 4-12. Anthony Barr is another talented pass rusher, who could make some noise in the NFC South next season.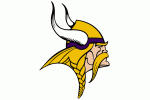 8. Minnesota Vikings
Teddy Bridgewater
Quarterback, Louisville
If I were a Vikings fan, I would be ecstatic to see this situation play out in April. Minnesota needs a quarterback to build around, and Teddy Bridgewater could be the guy to revive their franchise.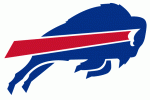 9. Buffalo Bills
Sammy Watkins
Wide Receiver, Clemson
The rich get richer here, as the Bills add another play-maker to their receiving corps, in what could turn out to be one of the better offensive units in 2014.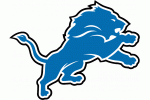 10. Detroit Lions
Darqueeze Dennard
Cornerback, Michigan State
Darqueeze Dennard put together one of the best defensive seasons in college football last year, and a good cover corner is exactly what Detroit needs.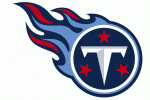 11. Tennessee Titans
Ha Ha Clinton-Dix
Safety, Alabama
Not only would the Titans be getting the best safety in the 2014 draft with Ha'Sean "Ha Ha" Clinton-Dix, but they would be getting the best name in the draft.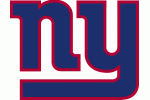 12. New York Giants
Justin Gilbert
Cornerback, Oklahoma State
Gilbert did some horrible things to my Longhorns last year, which is why I think he will turn out to be a solid NFL cornerback. The Giants need some help in the secondary, and Gilbert one of the best cornerbacks in this draft.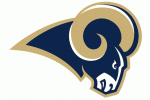 13. St. Louis Rams
Eric Ebron
Tight End, North Carolina
Sam Bradford needs some weapons to work with in St. Louis, and while I would have loved to see Ebron slip to the Patriots, I think he gets snatched up here by the Rams.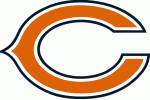 14. Chicago Bears
Louis Nix III
Defensive Tackle, Notre Dame
The Bears finished 2013 with the worst rush defense in the NFL, and having no solid defensive tackles is a big reason why. Louis Nix III is a big fella, and he has the potential to fix those problems in Chicago.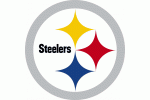 15. Pittsburgh Steelers
Greg Robinson
Offensive Tackle, Auburn
The Steelers always need more offensive lineman, and Greg Robinson is one of the best in the 2014 class.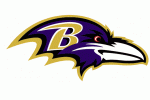 16. Baltimore Ravens
Marqise Lee
Wide Receiver, USC
Torrey Smith can't do everything for Baltimore, which is why they need to add another weapon opposite of Smith. The addition of Marqise Lee not only would open up things for Smith, but it could help get Ray Rice going, after his horrible 2013 campaign.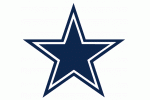 17. Dallas Cowboys
C.J. Mosley
Linebacker, Alabama
Dallas' first priority this offseason should be fixing their 32nd ranked defense, and getting a solid middle linebacker in Mosley, is as good of a start as any.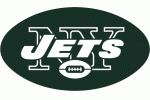 18. New York Jets
Mike Evans
Wide Receiver, Texas A&M
As long as Rex Ryan is in New York, the Jets will have a good defense. But they have yet to break out of their offensive slump, and Geno Smith can't do it by himself. Evans would give Smith a mismatch on just about every play, something that is a must in today's NFL.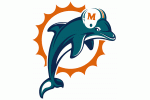 19. Miami Dolphins
Taylor Lewan
Offensive Tackle, Michigan
Miami gave up the most sacks in the NFL last year, making this pick a no-brainer. They need offensive lineman, and they need a lot of them.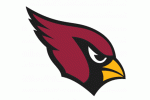 20. Arizona Cardinals
Kony Ealy
Defensive End, Missouri
The rich get richer here, as the Cardinals pass rush gets even better with this pick. Arizona racked up the sixth most sacks in the league last year, and getting a guy like Kony Ealy could make them the most dominating pass rush in the NFL next year.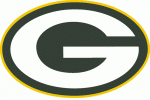 21. Green Bay Packers
Jace Amaro
Tight End, Texas Tech
Much like Tom Brady, Aaron Rodgers was deprived of nearly all of his weapons last year, making it tough for him to lead them to another Super Bowl. Jace Amaro is a great pass receiving tight end, who I think has the potential to be the next Aaron Hernandez (on the field).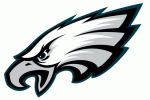 22. Philadelphia Eagles
Jason Verrett
Cornerback, TCU
Philadelphia is just fine on offense, but they need some help on the other side of the ball. Jason Verrett is a solid defensive back, and the Eagles need someone like him to help boost their 32nd ranked pass defense.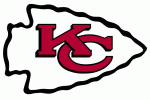 23. Kansas City Chiefs
Kelvin Benjamin
Wide Receiver, Florida State
If Alex Smith has another outside threat to go with Dwayne Bowe, this offense could rise to the top of the NFL.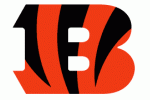 24. Cincinnati Bengals
Jordan Matthews
Wide Receiver, Vanderbilt
A.J. Green is one of the best receivers in the league, but he can't do it alone. Jordan Matthews will be a star in this league, and maybe he will be the guy that helps Andy Dalton get over his playoff slump.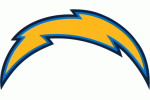 25. San Diego Chargers
Trent Murphy
Defensive End, Stanford
San Diego's defense played well towards the end of 2013, but they still need some help. Trent Murphy would be a solid addition to a front seven that struggled for the majority of the year.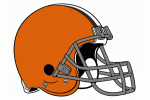 26. Cleveland Browns (from Indianapolis)
Carlos Hyde
Running Back, Ohio State
Getting Johnny Manziel with their first pick takes care of the need of a quarterback, so why not fill their second biggest need with the 26th pick?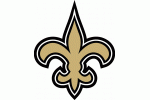 27. New Orleans Saints
Marcus Roberson
Cornerback, Florida
The Saints defense was a top five unit last season, but you can never have enough defensive backs in today's style of football.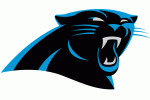 28. Carolina Panthers
Bradley Roby
Cornerback, Ohio State
Carolina's front seven may very well be the best in the NFL. But their secondary has some holes, specifically at cornerback. Bradley Roby is a talented cover corner, and he will fit well in Carolina.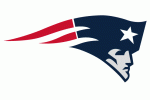 29. New England Patriots
Timmy Jernigan
Defensive Tackle, Florida State
If Vince Wilfork and Tommy Kelly are able to return for next season, the addition of Timmy Jernigan would not only improve New England's 31st ranked run defense, but it would make their front seven one of the best in the league.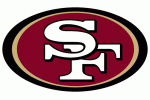 30. San Francisco 49ers
Allen Robinson
Wide Receiver, Penn State
The Niners defense is set, but their offense still has some issues. Anquan Boldin and Michael Crabtree are solid football players, but it is apparent that they need another guy to help break down a defense.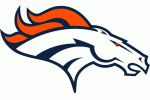 31. Denver Broncos
Cyrus Kouandjio
Offensive Tackle, Alabama
The number one concern in Denver is protecting Peyton Manning, and after Ryan Clady went down early last season, it would wise for them to snatch up a good offensive tackle (not to mention a great first name).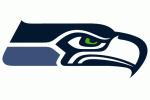 32. Seattle Seahawks
Odell Beckham Jr.
Wide Receiver, LSU
Percy Harvin can't be counted on to play every week, so adding another receiver is a necessity for Seattle. Beckham Jr. had a nice 2013 season at LSU, and the Seahawks have to hope that he will be able to replicate this, in the NFL.