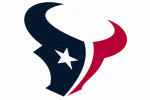 1. Houston Texans
Jadeveon Clowney
Defensive End, South Carolina
I have had Johnny Manziel at this top spot all offseason, but I now think Houston may be better off going with Clowney with the top pick. He is an better overall player, and while Manziel has the potential to be a great player in this league, I think Clowney is a sure thing.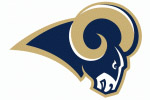 2. St. Louis Rams (from Washington)
Greg Robinson
Offensive Tackle, Auburn
Keeping Sam Bradford protected is priority number one for the Rams, and Robinson is the best tackle available in this draft.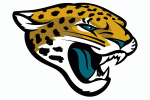 3. Jacksonville Jaguars
Blake Bortles
Quarterback, Central Florida
In my opinion, Manziel is the better prospect, but the whole "home state" thing makes me believe Jacksonville will try to find their franchise quarterback closer to home.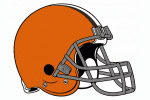 4. Cleveland Browns
Johnny Manziel
Quarterback, Texas A&M
If Manziel could learn to not take so many hits in the pros, the Browns would be a playoff team in 2014. They have the defense, and they have some decent weapons on offense. All that is missing is a quarterback.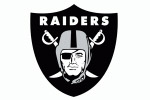 5. Oakland Raiders
Khalil Mack
Outside Linebacker, Buffalo
Mack has the potential to develop into an elite pass rusher. He has an incredible amount of talent, and the Raiders need an explosive athlete on their 22nd ranked defense.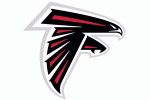 6. Atlanta Falcons
Anthony Barr
Outside Linebacker, UCLA
Atlanta has a lot of problems, and while drafting Barr won't solve all of them, he has the potential to elevate their defensive prowess. There is a lot of raw talent in this kid.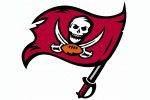 7. Tampa Bay Buccaneers
Sammy Watkins
Wide Receiver, Clemson
After trading Mike Williams to Buffalo, adding a receiver is the most important thing the Bucs have to do this May. Watkins is the best receiver in this year's class, and in my opinion, it's not close.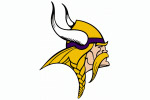 8. Minnesota Vikings
Teddy Bridgewater
Quarterback, Louisville
If I were a Vikings fan, and this scenario unfolded come draft day, I would be ecstatic. Bridgewater falling all the way down to the eight slot may not be very realistic, but in this mock, Minnesota fans go home happy.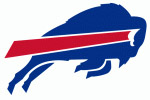 9. Buffalo Bills
Mike Evans
Wide Receiver, Texas A&M
The Bills already have a good offensive group surrounding E.J. Manuel. But if they select Evans, Manuel's weapons would rank among the elite in the NFL.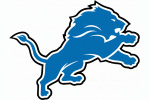 10. Detroit Lions
Darqueze Dennard
Cornerback, Michigan State
Detroit's secondary is a mess, and as the Seahawks showed us last year, you need a good defensive backfield to be successful in this league. Dennard may not have the physical gifts of a Justin Gilbert, but he is the best cover corner available.
11. Tennessee Titans
Justin Gilbert
Cornerback, Oklahoma State
Losing Alterraun Verner hurts, but Gilbert has the potential to really become a star in this league. He isn't as developed as Dennard is, but he has the talent to get there.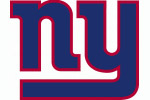 12. New York Giants
Taylor Lewan
Offensive Tackle, Michigan
The Giants have other needs, but they can't pass up Lewan at this point. Eli Manning isn't a very good quarterback, but he is even worse when he doesn't have any time to throw the football.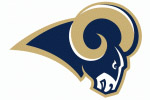 13. St. Louis Rams
Odell Beckham Jr.
Wide Reciever, LSU
Beckham has been shooting up draft boards as of late, and I think he is good enough to go in the top 15 this May.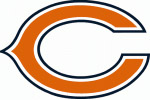 14. Chicago Bears
Aaron Donald
Defensive Tackle, Pittsburgh
The Bears finished 2013 with the worst run defense in the league. Aaron Donald should help remedy that.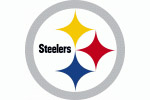 15. Pittsburgh Steelers
Jake Matthews
Offensive Tackle, Texas A&M
The Steelers could always use more offensive line help, and Matthews is one of the best available in this year's class.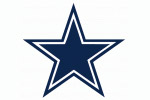 16. Dallas Cowboys
Ryan Shazier
Outside Linebacker, Ohio State
Dallas' defense was horrible in 2013, and the best way to fix a bad defense is adding a pass rush. Because of his size, Shazier may not be able to turn into an elite three down player, but he certainly can develop into an elite pass rusher.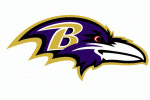 17. Baltimore Ravens
Jason Verrett
Cornerback, TCU
In my opinion, Verrett has been extremely underrated heading into the draft. I don't think he is that far off from the likes of Dennard, and Gilbert. He would be a solid addition to the Baltimore secondary.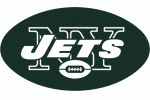 18. New York Jets
Eric Ebron
Tight End, North Carolina
The Jets added Eric Decker in free agency, but they will need more if they want to topple the Patriots.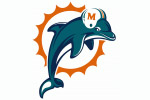 19. Miami Dolphins
Xavier Su'a-Filo
Offensive Guard, UCLA
All offensive line for Miami. Huge weakness on that team.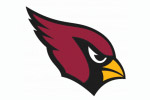 20. Arizona Cardinals
Calvin Pryor
Safety, Louisville
Arizona's defense is a solid group, and a few players away from an elite unit. Pryor will continue to help them get there.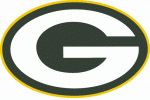 21. Green Bay Packers
Ha'Sean Clinton-Dix
Safety, Alabama
Clinton-Dix falling this far would be a gift for Green Bay.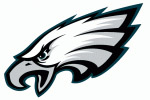 22. Philadelphia Eagles
C.J. Mosley
Inside Linebacker, Alabama
No change here. Philadelphia needs to improve their defense, and that starts with selecting the best middle linebacker available.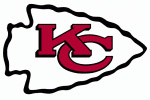 23. Kansas City Chiefs
Marqise Lee
Wide Receiver, USC
Pairing Lee with Dwayne Bowe will really help Alex Smith and Andy Reid's offense get to the next level.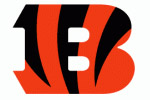 24. Cincinnati Bengals
Kyle Fuller
Cornerback, Virginia Tech
Signing Danieal Manning was a good move, but their secondary still needs help.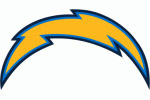 25. San Diego Chargers
Kyle Van Noy
Outside Linebacker, BYU
The Chargers front seven played well late in the year, but it was obvious throughout the season that they need some young talent infused into that group.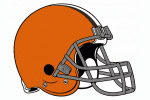 26. Cleveland Browns (from Indianapolis)
Bradley Roby
Cornerback, Ohio State
The rich get richer here. Roby becomes the fifth corner taken in the first round.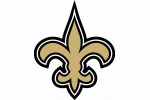 27. New Orleans Saints
Timmy Jernagin
Defensive Tackle, Florida State
Defensive tackle isn't a huge need for New Orleans, but I don't think passing up on Jernagin would be a very wise idea.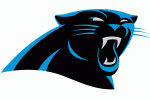 28. Carolina Panthers
Zack Martin
Offensive Tackle, Notre Dame
Yes, Carolina needs wide receiver help, but in terms of value, Martin is the better pick.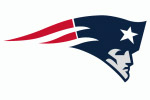 29. New England Patriots
Jace Amaro
Tight End, Texas Tech
I'm still stuck on Amaro to the Pats. New England needs a tight end to pair with Gronkowski, and Amaro presents mismatches that none of the other prospects bring to the table.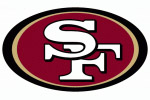 30. San Francisco 49ers
Kelvin Benjamin
Wide Receiver, Florida State
Adding Benjamin will only make Seattle's road to winning the NFC West even harder.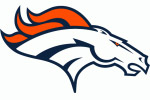 31. Denver Broncos
Cyrus Kouandjio
Offensive Tackle, Alabama
Kouandjio's strength isn't pass protection, but Denver learning how to run the ball would help an aging Peyton Manning.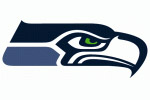 32. Seattle Seahawks
Brandin Cooks
Wide Receiver, Oregon State
The combination of Cooks and Harvin in Seattle will be fun to watch. Lots of speed for Russell Wilson.
Tags: Jadeveon Clowney Johnny Manziel Mock Draft New England Patriots NFL Draft